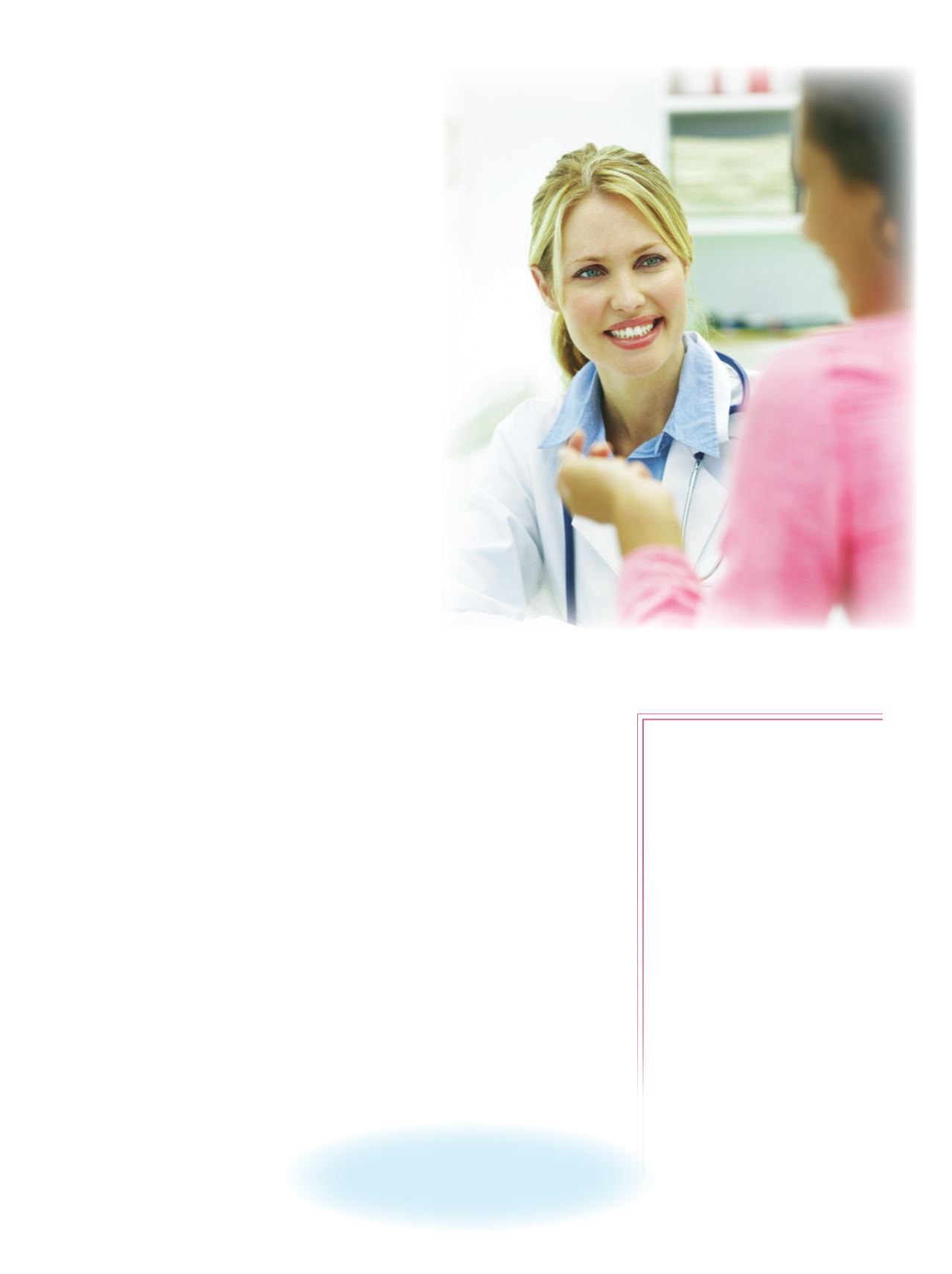 I
t's a test most people dread, but it
has the potential to save lives. We're
talking about a colonoscopy, which
is used to screen for colorectal cancer,
one of the top causes of cancer deaths
in the U.S.
If you've been avoiding this test,
here are some questions and answers
about it that may convince you to go
ahead and schedule one.
Q:
Why should I get one?
A:
Colonoscopy can find cancer—
or the polyps (abnormal
growths) that may become cancer—
early, when treatment is often most
successful.
It also gives your doctor
immediate, direct access to polyps so
they can be removed right away. That's
not true with other colon cancer
screening methods, which all require
a follow-up colonoscopy if polyps or
other problems are found.
Q:
When and how often should I be
tested?
A:
Screening usually starts at
age 50. People at higher risk,
including African Americans and
people with a family history of colon
cancer, should start at age 45.
If the first test is clear, get a
follow-up one in 10 years. If not, get
retested in five years.
Q:
How do I prepare?
A:
The best results come when the
bowel is clean. For many, that
means a day or two on a clear liquid
diet and a round of strong laxatives
the night before the test. You may also
need to take an enema. This prep work
is often considered the worst
part of having a colonoscopy.
Q:
How is it done?
A:
The patient is given sedatives
and pain medicine. The doctor
then inserts a long, flexible tube into
the colon. The tube is equipped with
a tiny light and camera. Your doctor
examines images sent from inside the
colon on a monitor. Any polyps can be
removed with delicate tools inserted
through the tube. Most people sleep
through the 30- to 60-minute test.
Q:
What happens next?
A:
You'll be monitored while the
anesthesia wears off. You won't
be allowed to drive home, so arrange
transportation beforehand. Some test
results will be available right away.
Others may take a few days.
Sources: American Cancer Society; National Institutes of Health
Bay Area
Breast Cancer Forum
Update from San Antonio 2014
International Breast Cancer
Meeting
SPEAKER:
Rishi Sawhney, MD,
Medical Director, Regional
Cancer Center at ValleyCare
DATE:
February 25, 2015
TIME:
6 -7 pm
LOCATION:
ValleyCare Medical Plaza
5725W. Las Positas Blvd.
Suite 240 A/B
Pleasanton
RSVP
to
925-734-3315
.
Call your doctor today. If you
need a gastroenterologist, visit
valleycare.com/physicianfinder
.
❖
Don't Skip
TEST
This
ValleyCare Health System
7